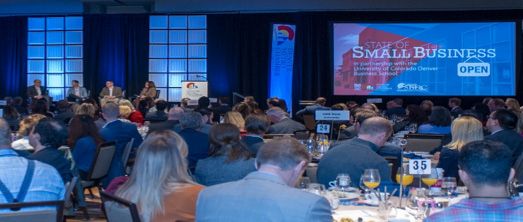 Along with 350 other business executives, I had the privilege of attending the Denver Chamber's State of Small Business last week. It was packed with timely information on how to take advantage of the 2018 small business opportunities. They also discussed the ways to overcome obstacles and small business challenges that are specifically in Colorado.
To begin with, small businesses represent 98% of all businesses in Colorado. 25% of those businesses are entrepreneurial sole proprietors! Colorado ranks second in the U.S. for the rate of new start-ups. With those statistics in mind, these are the top 3 ways to stay on top of challenges and opportunities:
Finding good employees is tough. Colorado is growing at a pace of 1,000 new people a week. When looking for new employees, remember people want to be a part of businesses that are innovative, have exciting visions and have ethical cultures. Model those characteristics and you will have a better shot at acquiring great help and keeping it!
Use innovation to improve your processes. Colorado ranks fourth in the U.S. for innovation and entrepreneurship. Stay on top of innovation in your industry. Half of our population are millennials who are eager to research innovation and how it will improve your business processes.   An innovative culture requires owners to encourage employees to fail fast.
Ethical businesses are the ones who stay in business the longest due to loyalty. Loyalty is the number one way to grow your business. I always tell my clients, keep your current clients, ask for referrals, and then use traditional marketing.
"Small business plays an absolutely critical role here in Colorado and across the country," said Kelly Brough, president and CEO of the Chamber. "You are innovators, bringing new ideas to market. And you are taking us into the future."
I encourage you to read the article that summarizes the event at https://denverchamber.org/2017/11/09/small-business-equals-big-innovation-colorado/
If you have questions on any of these topics, please do not hesitate to email me. I am happy to talk with you about the details and how it will help your leadership and business in 2018.
To our best year yet!
Terri