Everything we do is driven by strategic thinking to help you get from where you are to where you want to be. We provide intelligent business guidance; therefore, we call ourselves strategists.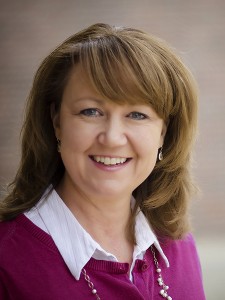 Terri Starck, Owner and Business Strategist
Terri's clients are entrepreneurs who live their lives in fast-paced, competitive environments. Terri enters the picture at any point in a client's journey and works alongside an individual or group to help them achieve their goals.
She does this by listening, asking questions, and by providing a structured approach to identifying leadership skills and weaknesses, building a step-by-step plan to carry them through a year, and pinpointing ROI-driven strategies.
Terri has a diverse background including computer training, programming, and volunteer leadership. Terri started her first business shortly after graduating from college. She developed a passion for training, project management, and process improvement and saved business owners countless hours. She knew then that helping others find their unique purpose was her ideal career.
Terri enjoys spending time with her husband of over 30 years, Brian, and their children and grandchildren. They enjoy trying different restaurants, traveling, watching the Broncos, and hiking.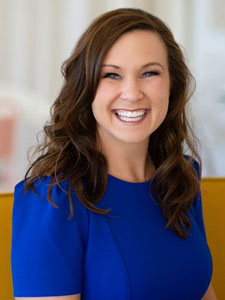 Tracy Graf, Founder & Facilitator of Fuse Communications Training
With 18 years of experience in communications-focused roles, Fuse Communications Training teaches individuals, teams and companies to communicate effectively. Effective communication stimulates collaborative innovation. Collaborative innovation sparks business success. 
Tracy Graf is a communications coach with 17 years of leadership experience in senior marketing and public relations roles with prominent international corporations. She led teams of marketing professionals to grow revenue for over 25 prestigious international brands in her positions with Vail Resorts, Life Time Fitness, Disney on Ice, and Ruder Finn.  In 2015, Tracy began transforming her marketing communications experience into a successful path coaching teams to communicate more effectively. She is now the owner of Fuse Communications Training. As a training facilitator she is increasing success for a variety of prestigious organizations including several Fortune 500 technology companies, one of the world's largest hotel operators, and a globally renowned research university. 
Sherri Kiarsis, Web Developer and SEO Specialist
Sherri Kiarsis is a web developer with over 22 years experience in web design, development, and UX/UI (user experience and user interface design). She has built hundreds of websites and interviewed and observed people interacting with websites and technology throughout her career. Sherri is passionate about taking a mediocre website and transforming it into a great online experience that delights users and helps convert visitors to customers.
Sherri is well-versed in web standards and best practices and she believes providing a friendly, easy-to-use online experience is not hard to accomplish when you understand how people use the web. She is dedicated to her clients, enjoys collaborating with others and believes having a great website is an integral part of your marketing and strategic planning.
Matt Buria
Numbers are hard. Numbers speak a different language and the true story of your company is told in that language. They are deceptive. They can trick you into a false sense of security or can paint a picture of doom with no way out. From all of that chaos – Matt can be your translator and give you the power to control what story your company is telling.