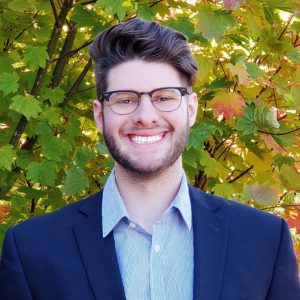 When Sean Griffin graduated from Xavier University, he started looking for a way to follow his passion for Change Management.
After discovering LifePoint Strategies on LinkedIn, he realized LifePoint was not just any ordinary Consulting firm.
"The Application was fun, thought-provoking and provided me with an opportunity to show my deep love for Change Management and my passion for helping small business," said Griffin. He and Terri spoke a week later where he was quickly sold on the opportunity to work with LifePoint because of the how deeply the team cares for the people and community they serve.
"I was so excited to begin this journey that I jumped on a plane three days after that phone call, and within a week I was moving to Denver," said Griffin.
I want to help clients achieve their desired business successes and live a life they are proud and happy to live.
Griffin is excited about teaching and helping LifePoint clients and he enjoys seeing people reach their goals and realize their unique skills and passions. And while he is new to Colorado, he hasn't wasted any time exploring downtown's unique offerings and Griffin is looking forward to ski season. One challenge?
"I am still getting used to Colorados crazy and ever-changing weather, but so far I am delighted with my move," said Griffin.